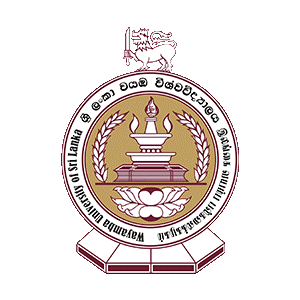 Students' Blog
Faculty of Agriculture and Plantation Management
Wayamba University of Sri Lanka
Guidelines to the Faculty of Agriculture and Plantation Management Students' Blog
Officially named as FAPM Students' Blog
This is an official blog for all the students of the Faculty of Agriculture and Plantation Management (FAPM) in Wayamba University of Sri Lanka. The blog is a space in the World Wide Web where students publish their creative content, display them and share electronically to the whole world. Students are invited to create range of creative content types in languages Sinhala, Tamil or English from any of the blog categories listed below. The FAPM Students' Blog is hosted in the official FAPM website and managed by the FAPM staff.
What are the available blog categories?
Students can create content from any of the following categories;
Agriculture and Science (Creative content based on own knowledge, concepts and opinion related to agriculture, science and technology)
Youth and Freedom (Creative content based on own ideas, memories, guidance for betterment, inspirational thoughts, life experience and free thoughts to life)
Rhythm of the Nature (Creative content based on natural environment, earth, sky and ocean, ecosystems, wildlife and biodiversity)
Sport, Travel and Leisure (Creative content based on sports, events, charity works, activities of the societies and extra-curricular activities)
What types of creative content students can post?
The FAPM Students' Blog accepts creative content from the following types but not limited to;
Write-ups (around 1000 words)
Poems / Songs (20 lines)
Photography
Drawings
Art
Any other creative forms after reviewing
How students can send their contents to the blog?
Students can send their creative contents to the email: fapmnews@wyb.ac.lk with a head photograph and a compulsory self-signed covering letter (the letter should include the category, content type, student name (first name and last name only), student number, degree course and intellectual property statement stating that the content is a product of your own creation and no harm or violation to intellectual property of any other has done). Please note that all creative content will be moderated to match the Blog standards.
Dr. Surantha Salgadoe, Mr. Virajith Kuruppu and Dr. Chandana Jayathilake
Co-ordinator team
FAPM Students' Blog