Department of Plantation Management
The objective of this specialization programme is to provide the graduate with scientific knowledge and practical know-how in agronomic and manufacturing processes in plantation agriculture and inculcate managerial skills and confidence in decision making with respect to resource allocation in plantations. The course will impart skills in agronomy, farm management, business skills, personnel management and elements of accounting. It is expected that the trained graduates will be able to manage the plantation industry, so vital to the economy of the country.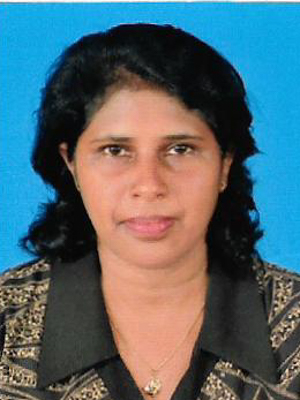 Prof. (Mrs) HMIK Herath,
Department of Plantation Management
Welcome to the Department of Plantation Management.
The Department of Plantation Management of Faculty of Agriculture and Plantation Management of Wayamba University of Sri Lanka offers a world-class agriculture education to its undergraduate and graduate students. Department offers two specialization areas namely Plantation Resource Management and Plantation Product Development Technology to the undergraduate degree program. The department also offers a one year post-graduate degree program in Plantation Agriculture.
Plantation Management for which undergraduates are provided a broader knowledge in agronomy, processing and marketing of plantation crops like tea, rubber, coconut and other export crops with related skills, by which attempts are made to inculcate 'right-attitudes' among the students and anticipating that they become successful agribusiness managers or researches in this country or elsewhere in the globe. The department also engages in cutting-edge research in a variety of fields related to agriculture and has made a great contribution to the university and the country through research and education.
As the head of the department, my goal is to create a department that is thriving with good academics, good researchers, and good students, all working together as a family for the benefit of all human kind. We welcome any students who want to specialize plantation management in the department. Come join this exciting new world of plantation agriculture at Wayamba University of Sri Lanka. Feel free to browse our undergraduate programs that are offered in our website
Click Here to Get More Information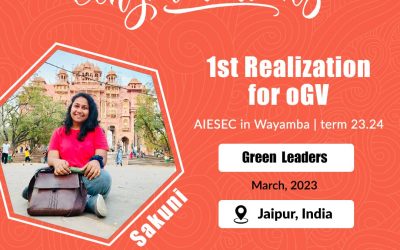 Ms. Sakuni Yasminda and Mr. Damsara Embuldeniya from AIESEC in Wayamba University of Sri Lanka (WUSL) (branch of AIESEC Sri Lanka), two undergraduates of Faculty of Agriculture and Plantation Management got selected as Outgoing Global Volunteer to be a Green Leader at...